Infuzed IV is now offering Botox & Dysport with Dr. G at our Dubois location.
We understand many of our patients want to look younger without the surgery. The area in which age is most unforgiving is the face, with lines appearing in men and women from the late twenties onwards. These wrinkle reducing treatments, give the skin an even, unwrinkled and youthful look which can make you appear visibly younger. The ideal result smoothes creases, but leaves a much desired natural expression so your face still looks like you.
If you have fine lines and/or wrinkles that don't reflect the age you feel, we're here to help. From deepened frown lines between the eyebrows (glabella) and crowfeet around the eyes to deep laugh lines and lip lines, we have the tools, knowledge and professional experience to help you!
Repetitive squinting and frowning and raising your eyebrows can lead to deep deep wrinkles between the eyebrows, forehead, and on the bridge of the nose. Wrinkles also like to make their appearance at the corner of the eyes. Botox is a safe and effective way to minimize these dynamic lines. 
🌟How many times did you "smile" with a mask on? Noticing more wrinkles in the forehead? That's how we've communicated for the last 2 years. I'm sure you're seeing the effects of expressions with masks on.🌟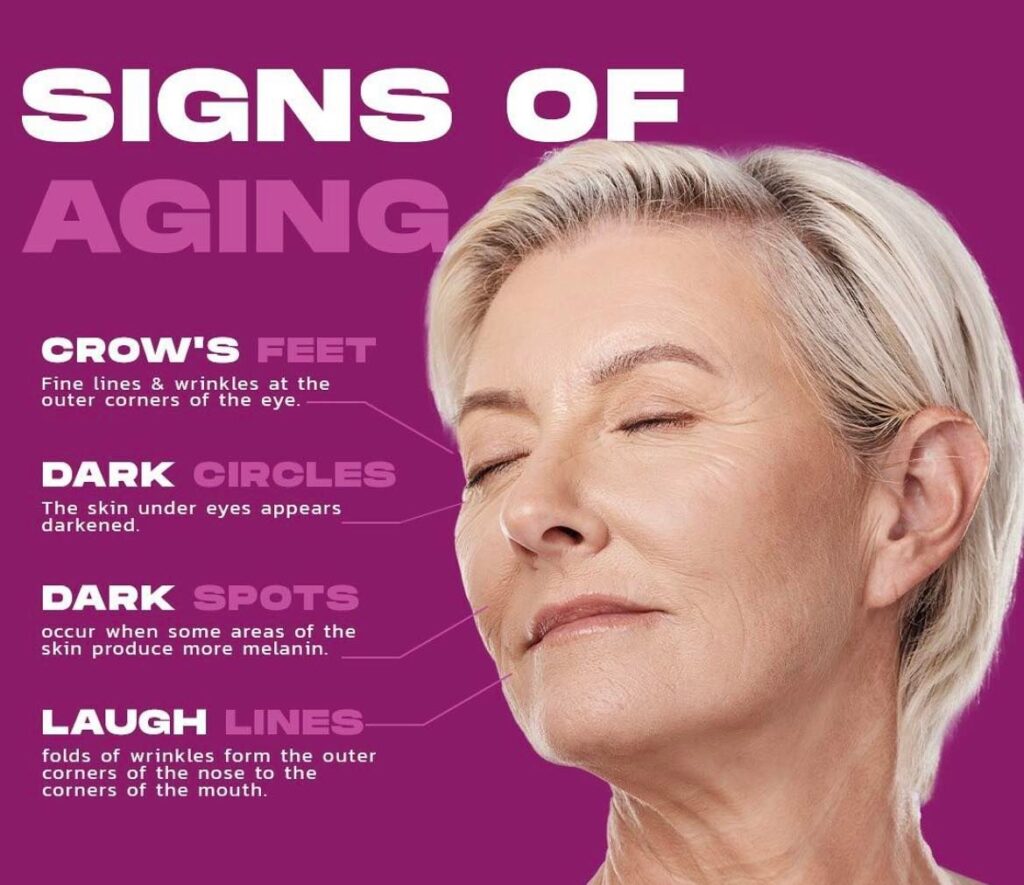 TOP 5 BENEFITS OF BOTOX®!
1. DECREASING THE MOVEMENT BETWEEN THE EYEBROWS TO ELIMINATE THE CONSTANT 'ANGRY' LOOK
The muscles between the eyebrows are responsible for creating the look of anger in that area. As time passes, some individuals develop permanent creases between their eyebrows. These creases make them look as if they are angry all the time. With Botox® injections, Dr. Girardi can decrease movement between the eyebrows; thus, eliminating these creases.
2. DECREASING LINES AND WRINKLES WITH ALMOST NO DOWNTIME
Botox® injections only take 10 to 15-minutes and no hospital stay is required. In fact, when Dr. Girardi Botox® injection patients leave his office, many return to work that same day. This makes Botox® injections a great option for individuals who do not have the ability to take time off work for recovery purposes.
3. IMPROVING THE JAWLINE (MILD JOWLS) WITHOUT SURGERY – NEFERTITI LIFT
Dr. Girardi uses Botox® as a means to relax the platysmal bands. As part of the natural aging process, these bands separate into ropey bands that pull down on the neck. This pulling exaggerates the jowls and creates what is referred to as the turkey neck (gobbler) effect. During a Nefereti Lift, Dr. Girardi may also relax other muscles, including the muscles responsible for pulling down the corners of the mouth/chin. By relaxing these muscles, he can re-contour the jawline. The result is a beautifully elegant jawline and a smooth neck.
4. RESHAPING THE FACE – LOWER FACE CONTOURING VIA INJECTION OF THE MASSETERS
Botox® can help reshape a large, square-shaped jaw. Individuals who want a softer, slimmer and more oval shaped face without having a surgical procedure should consider having Botox® injections into their masseter muscles. The results can last up to a year because the masseter muscles have fewer nerve endings than the muscles that cause facial wrinkles.
5. RAISING THE BROWS ("CHEMICAL BROW LIFT")
Throughout the aging process, the eyebrows gradually fall losing their arch and appearing dull. With Botox®, Dr. Girardi can:
Raise the eyebrows and recreate a more natural arch
Diminish sagging skin over the upper eyelids and open up the eyes
Eliminate frown lines located between the eyebro
We do 3 things really well at Infuzed IV. 
1. Reduce Fine Lines and Wrinkles
2. highlight and enhance your best facial features
3. create bright clear skin
Botox treatments fall in the category of reducing fine lines and wrinkles. We are a little different here than most practices. We actually charge Tox by the area and not the unit. We do this for 3 reasons. 
1st reason is to ensure you get the BEST result. We don't think your results should be tied directly to your budget. Reducing the amount of units to get the price down just means you still pay a lot of money but don't always get the best results. 
Reason #2 To keep prices stable. We believe you shouldn't have to pay more every time our costs go up. We rarely raise prices and it's reassuring to know you pay the same price every time you come in. If you need an extra unit or two this time it doesn't cost you anything. 
The 3rd reason is that you can budget your costs accurately. I'm sure you've called other places and they can't give you a total price because "it depends" on the amount of units they determine you need at your consultation. If you tell me your areas of concern, I can give you a price right now.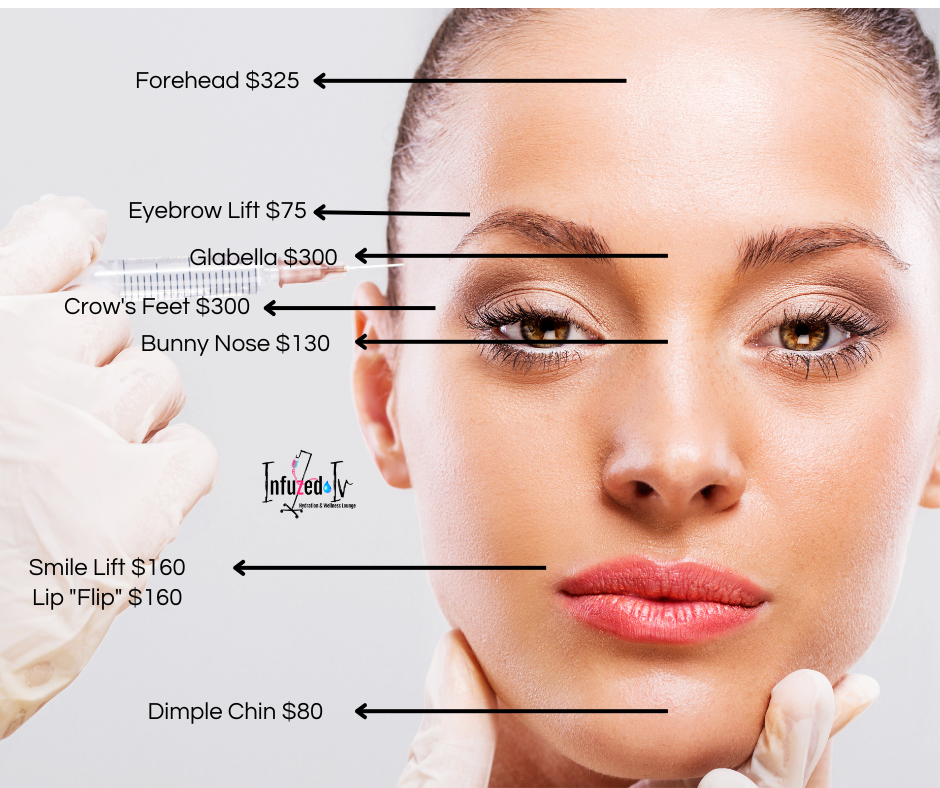 Bigger Discounts for 2 or more areas!